Ricki Lake has shaved her head.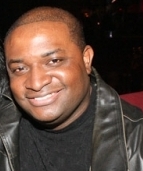 Blog King, Mass Appeal
LAS VEGAS — Ricki Lake's New Year's resolution has everything to do with hair, or a lack thereof. After a 30-year struggle with mane diminution, Ricki shaved her head for New Year's. Now she's depilated and no longer depressed. "I buzzed my hair off and it feels so good," she gloated. No, Ricki doesn't have cancer and she's far from ailing. But she's ruminated suicide on more than one occasion. The 51-year-old television personality shared pictures of her new buzz cut via Instagram with a lengthy caption.
"Liberated and free," Ricki wrote. "First things first, I am not sick. (THANK GOD). I am not having a mid-life crisis. Nor am I having a mental breakdown, though I have been suffering… mostly in silence off and on for almost 30 years. And I am finally ready to share my secret."
My hope is that by sharing my truth it inspires anyone suffering from hair loss for any reason to love who they see in the mirror regardless. As women we need to continue to support each other and continue to redefine what is beauty. ❤️ #SelfLove https://t.co/RzJb3yNPb2

— Ricki Lake (@RickiLake) January 3, 2020
So, what's her revelation? Ricki has fought a hair paucity the past three decades and, after many failed restoration attempts, she finally decided to shave the sh*t off ala Grace Jones. "It has been debilitating, embarrassing, painful, scary, depressing, lonely, all the things," Ricki continued.
"There have been a few times where I have even felt suicidal over it. Almost no one in my life knew the level of deep pain and trauma I was experiencing. Not even my therapists over the years knew my truth."
By coming out, Ricki hopes to galvanize others to confront their diffidence. "I know that by sharing my truth, I will be striking a cord with so many women and men," she wrote. "I am not alone in this and my goal is to help others while at the same time unshackle myself from this quiet hell I have been living in."
Ricki's despondency began when she starred as Tracy Turnblad in the 1988 comedy "Hairspray."
She's been a basket case ever since… until now.
"I am liberated. I am free. I am releasing and letting go," she declared.
"I am brave. I am beautiful. I am love."
Do you feel sorry for Ricki?
Does hair loss warrant melancholy?
Share your thoughts.