Lizzo recounted improbable rise.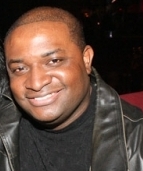 Blog King, Mass Appeal
MINNEAPOLIS — Rather than guzzle eggnog and draft New Year's resolutions, Lizzo spent the preliminary stages of 2020 being appreciative of her improbable ascension to stardom. In case you didn't know, the 31-year-old vocalist was once employed as a sign waver for Liberty Tax Service which entailed donning Lady Liberty garb while flaggin' down cars on a street corner. A homeless Lizzo also gave away complimentary tickets to her shows, she slept in her car, and she often performed for gratis while possessing a negative balance in her checking account.
But she didn't allow those misfortunes to derail her aspirations.
In an attempt to inspire, Lizzo disseminated an emotional communiqué on Tuesday to recount her turbulent peregrination the past decade or so. The corpulent singer told fans her father died in 2009 which was "the year I lived in my car [and] cried myself to sleep on Thanksgiving," she tweeted.
Ten years later, circumstances are more salubrious.
— Feelin Good As Hell (@lizzo) January 1, 2020
Sh*t, Lizzo is "movin' on up" like George and Weezy. Her hit song "Truth Hurts" reached the top of Billboard's Hot 100 chart back in September. She starred alongside Eddie Murphy on Saturday Night Live. And she's garnered the most 2020 Grammy Award nominations in a total of eight categories.
As a result, Lizzo is a meritorious recipient of pecuniary success. She can now afford to snooze on pillows of cash during the holidays. "2019 is the year I told my mama I can buy her a house," she wrote. "Anything can happen in a decade. Tomorrow is the beginning of [your] anything. Glad I never gave up."
Critics call Lizzo a "poor role model" because of her struggles with avoirdupois.
Are you happy for her?
Does her story inspire you to get off your lazy ass?
Share your thoughts.