Jazz Jennings reveals 'scars.'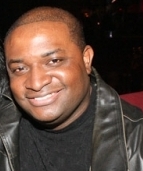 Blog King, Mass Appeal
MIAMI — It's 2020 and Jazz Jennings is 100% comfortable with who she is. As a matter of fact, the transgender teen is so stoked, she logged into her Instagram account on New Year's Day and shared a photo of herself in a swimsuit that reveals her scars from gender confirmation surgery. The upper-thigh cicatrices are on full display for fans to see. If you recall, Jazz had the procedure done in 2018. She's no longer a chick with a d*ck. Jazz is all woman and she has lacerations to prove it.
"I'm proud of my scars and love my body just the way it is," Jazz wrote as a caption. "I call them my battle wounds because they signify the strength and perseverance it took to finally complete my transition." The 19-year-old reality TV star received ample succor from her followers.
One user wrote, "Proud of you and your journey."
Another added, "You're the strongest person I know."
Jazz, who has a boyfriend, is in the 5th season of her TLC series "I Am Jazz."
Are you happy for her?
Would you date a chick who once had a d*ck?
Share your thoughts.