Trey Songz has 'caught a case.'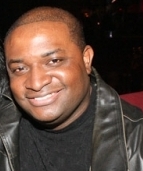 Blog King, Mass Appeal
ATLANTA — First Bill Cosby. Then R. Kelly. Then Cuba Gooding Jr. Now it's Trey Songz. Damn, that #MeToo movement ain't no joke. On the real son, licentious negroes better start practicing onanism. It's much cheaper and you won't go to jail. Earlier this week, a Georgia woman using the pseudonym "Jane Doe" filed a lawsuit against Trey claiming he fingered her vulva inside a Miami nightclub in January 2018. They reportedly hooked up after spending New Year's Eve at Diddy's mansion.
According to court docs, the Caucasian damsel is accusing the 35-year-old singer of "placing his hand under her dress, without her consent, and attempting to insert his fingers into JANE DOE'S vagina without her consent or permission." They were seated at a VIP table at the time.
Trey Songz All Smiles After Being Accused Of Sexual Assault In $10 Million Lawsuit https://t.co/K8FaHv3bqv pic.twitter.com/zHr3MygKrn

— HHTNofficial (@HhtNofficial) January 5, 2020
Confidentiality be damned, the alleged victim shared a video to offer an elucidation. "[Trey Songz] pushes me against the wall and puts his lips on my lips," she explained. "And [he] goes, 'lets do this.'" Jane Doe is seeking $10 million in damages for vaginal and emotional distress. After news broke, Trey posted a picture of himself chortling on Instagram with the caption: "Blessed. Stressed less."
Do you think he's guilty?
Should we get a whiff of Trey's fingers for corroboration purposes?
Watch Jane Doe's video.
Share your thoughts.