Weinstein faces "extra" charges.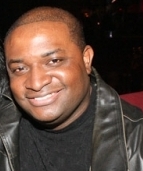 Blog King, Mass Appeal
LOS ANGELES — The #MeToo movement has suspects in the crosshairs of its sexual assault rifle and it's open season like a mothaf*cka! On Monday, the District Attorney's Office in Los Angeles filed rape charges against Harvey Weinstein just minutes after he hobbled with a walker into a Manhattan courtroom for a hearing on homogeneous accusations. The latest indictment revolves around allegations of sexual assault from several women in Los Angeles and Beverly Hills. One alleged victim claims Weinstein imposed coition upon her inside a hotel room during the Hollywood Film Festival in February 2013.
He reportedly threatened to kill her if she snitched.
ICYMI: Harvey Weinstein was charged with four felony counts of sexual assault in Los Angeles County on Monday — the same day jury selection began in the Hollywood mogul's New York trial.https://t.co/Zi1AUBqf9Z

— NPR (@NPR) January 7, 2020
A second accuser said Weinstein invited her to his hotel suite a day later where he allegedly trapped her inside a bathroom, groped her embonpoint and masturbated. Rumor has it jizz was all over the place.
The L.A. District Attorney's Office is charging the 67-year-old producer with forcible rape, forcible oral copulation, sexual penetration by use of force and sexual battery by restraints. As previously mentioned, Weinstein is already standing trial for rape in New York.
If convicted, he's lookin' at 28 years in prison.
Damn.
Do you think he's guilty?
Is it time for Weinstein to keep his phallus to himself?
Share your thoughts.