Mike Tyson drops Jackson's secret.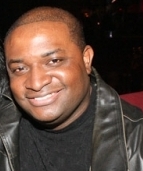 Blog King, Mass Appeal
ATLANTA — Michael Jackson was not only a fabled entertainer, he was also an egocentric nooky magnet — this according to Iron Mike Tyson who called the King of Pop a "cold motherf*cker" on T.I.'s "Expeditiously" podcast the other day. Tyson said MJ hurt his feelings when they first met in 1986. After ascending to heavyweight champion of the world, Tyson was introduced to Jackson backstage at a concert. Rather than show deference, MJ treated Iron Mike like sh*t. "It broke my ego. It crushed me," Tyson recounted. "That cold motherf*cker. He made me look like a bitch in front of all those people… I hated his guts forever."
Several years later, Jackson invited Tyson to a soirée where they ultimately squashed their beef. While perambulating the shindig, Iron Mike couldn't believe his eyes. A concupiscent MJ was gettin' p*ssy by the pound. The Moonwalker even gave Tyson a few pointers on how to bang hot chicks.
Iron Mike was flabbergasted.
Turns out, MJ's feeble demeanor was an act.
He was truly a smooth criminal.
"I thought he was a f*cking idiot until I met him that day," Tyson explained. "I learned to respect him… He was a player. He wasn't no f*cking stupid little feeble lookin' boy like Peter Pan. He's f*cking sharp. He was a n*gga. He knew what f*ckin' time it was. It blew my mind."
Iron Mike also addressed racial proclivities that involve his children. He believes his kids hate African Americans because of his failures as a father. "You know what bothers me, too, man? And I gotta say this. Why my kids don't like black kids? They don't date black kids. Why is that?" Tyson lamented.
"Sometimes I look at my daughter, I see she's attracted to white guys, and I think, 'I didn't set a good example as a black man,' then… they must have seen me sometimes when I was vulnerable and said, 'Hey, I don't wanna be with no one like that. He's scary.'"
Do you think Tyson failed as a father?
Are you surprised at Jackson's risqué deportment?
Listen to the podcast.
Share your thoughts.