Lady Gaga drops huge bombshell.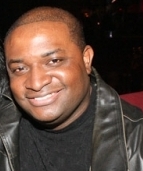 Blog King, Mass Appeal
HOLLYWOOD — Here's a "Bad Romance" for your ass: During a one-on-one chinwag with Oprah Winfrey, Lady Gaga raised eyebrows when she revealed she suffers from post traumatic stress disorder (PTSD) as a corollary of being constantly raped as a teen. While rockin' a pink hairdo, the 33-year-old singer dropped the bombshell during the launch of Oprah's 2020 Vision: Your Life in Focus Tour. Gaga said she was molested at age 19 by someone she knew. But she eschewed psychotherapy at the time to pursue a risky métier in music.
Lady Gaga had a profoundly genuine and forthcoming conversation about her own struggles with mental health https://t.co/9Y2qFdhHV3

— billboard (@billboard) January 6, 2020
"I all of a sudden became a star and was traveling the world, going from hotel room to garage to limo to stage, and I never dealt with it," Gaga explained. "Then all of a sudden I started to experience this incredible intense pain throughout my entire body that mimicked the illness I felt after I was raped."
Oprah, 65, countered with a poignant acknowledgment. "You were so amazing," she said. "You were so good. You were so vulnerable. You were so truthful. You were so real. I couldn't even believe you were doing that. I was like, am I hearing correctly? Oh my God, you were so real… so strong, so you."
In addition to PTSD, Gaga also suffers from fibromyalgia.
But she's currently on meds and feeling much better.
Watch the interview.
Share your thoughts.