R. Kelly's chicks throwing blows.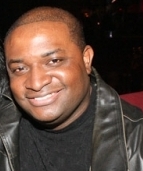 Blog King, Mass Appeal
CHICAGO — Joycelyn Savage and Azriel Clary, lead concubines of R. Kelly's harem, experienced a series of contretemps on his birthday (Jan. 8) which culminated in fisticuffs. The cat-fight took place at Kelly's Trump Tower seraglio in Chicago and it was captured on video. TMZ released cell phone footage that shows Azriel beating the sh*t out of Joycelyn in the hallway as security guards rushed in to conciliate. To add insult to injury, Azriel called police first despite the fact she clearly won the fight. She also threatened to send Joycelyn's child molestin' ass to prison for having coitus with her when she was a minor.
"I'm puttin' you in jail, stupid bitch!" she yelled.
Azriel and Joycelyn apparently had a Ménage à trois with the "Bump 'N Grind" singer when the former was underage. Kelly, 53, is facing a myriad of sexual assault charges. The alleged pedophile is still incarcerated at a Chicago correctional facility. When the cops arrived, Azriel was transported to the hospital. Joycelyn, who fled the scene, was eventually arrested and charged with battery.
After receiving treatment, Azriel moved back home with her parents.
Watch the crazy fight in its entirety.
Share your thoughts.