Antonio Brown berates officers.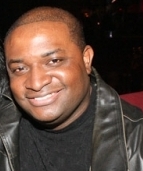 Blog King, Mass Appeal
MIAMI — Law enforcement officials in Hollywood, Florida are investigating after former NFL receiver Antonio Brown spewed racist obscenities at police officers during a domestic dispute over the weekend. The profanity-laced tirade transpired outside Antonio's residence. It was also live-streamed from his Instagram page. Cell phone footage shows the truculent wideout cussin' out cops while lambasting his Caucasian baby mama — Chelsie Kyriss — in front of their biracial children.
She apparently wanted to use his Bentley to take the kids to school.
Rather than throw Antonio's ass in jail, officers showed lenience.
AB lost his damn mind this morning… @AB84 maybe it's a good idea if he doesn't come back to the @NFL it looks like he's been hit upside the head one too many times #BrainBoomin #antoniobrown #losthismind pic.twitter.com/ZIgb9mXIAu

— Blog Boy Takes (@BlogBoyTakes) January 13, 2020
"This b*tch is broke. That b*tch got nothing. She's evicted. She's staying at a hotel. She's a f*ckin' lost cause. Look at her? This b*tch is a baser," Antonio told police. "This is white versus black. F*ck the NFL! White people trying to get over… and the police not helping. F*ckin' baser!"
Antonio, who recently proclaimed he's eschewing white women, called Chelsie a "fish head" before offering her a "bag of dicks" as a parting gift. It's probably the saddest thing you'll ever see. After all, Chelsie is the mother of his children. She certainly deserves some level of deference.
Antonio, 31, is facing multiple allegations of rape and sexual assault.
Is it time to get him some help?
Is CTE primarily culpable?
Watch the disturbing video.
Share your thoughts.