Kuechly is done, Lynch speaks out.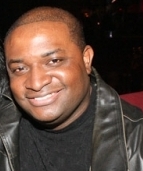 Blog King, Mass Appeal
CHARLOTTE — Carolina Panthers linebacker Luke Kuechly became the latest NFL player in his 20s to say, "F*ck it, I quit," while retiring prematurely. Reminiscent of Andrew Luck, the 28-year-old All-Pro has decided to hang up his cleats after eight concussion-filled seasons. "There's only one way to play this game since I was a little kid, it's to play fast, play physical and play strong," Kuechly announced on Twitter. "At this point, I don't know if I'm able to do that anymore and that's the part that's most difficult. I still want to play, but I don't think it's the right decision."
Translation: I'm gonna quit now while I'm able to walk and ingest solid foods.
"In my heart, I know it's the right thing to do." pic.twitter.com/mSDyJ0iEMw

— Carolina Panthers (@Panthers) January 15, 2020
Look, Kuechly has earned roughly $65 million since entering the league. So he's certainly in position to walk away from the game. But many are not. Shortly after his team lost to the Green Bay Packers on Sunday, Seattle Seahawks runningback Marshawn "Beast Mode" Lynch disseminated a financial communiqué to slipshod NFL players. His message: Save your f*ckin' money because it won't last forever.
Lynch, 33, came out of retirement a few weeks ago to help the Seahawks effectuate a playoff run. "This is a valuable time for a lot of these young dudes, y'all feel me?" Lynch said at his press conference. "They don't be taking care of their chickens, their family. So if I had an opportunity to let these young guys know something, I'd say take care of y'all money 'cause it don't last forever. I've been on the other side of retirement and it's good when you can do what the f*ck you want… So I'll tell y'all right now… take care of y'all bread, so when you're done, you can take care of yourself."
Words well spoken Mr. Lynch (except the chicken part).
Kuechly heard you.
Hopefully, the others are listening.
Share your thoughts.