Beckham charged after 'booty slap.'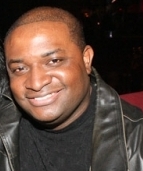 Blog King, Mass Appeal
NEW ORLEANS — Personal foul. Unnecessary touching. Number 13… Cleveland Browns receiver Odell Beckham Jr. slapped a cop's ass on Monday and received something much harsher than a penalty flag. He caught a case. On Thursday, the New Orleans Police Department charged Odell with simple battery after he inexplicably thwacked a police officer's derrière following LSU's national championship victory over Clemson. The booty wallop took place inside a locker room at the Mercedes-Benz Superdome. It was also captured on video. Cell phone footage shows Odell spanking the crack of the security guard's backside as players smoked cigars in triumph.
It wasn't a malicious strike but it may have been premeditated.
Odell appears to ogle the booty prior to groping.
OBJ wasn't gonna let that officer spoil the fun.. told him to get the gat. 🤣 pic.twitter.com/sWoWj53r42

— 🕊 (@wannabjoyful) January 14, 2020
The officer said he "wanted to retaliate by punching" the 27-year-old wideout in the jaw, but he resisted the urge. Instead, he sought an arrest warrant for sexual battery. After descrying visual corroboration, the judge determined nothing salacious took place. A misdemeanor charge of simple battery was deemed most suitable for the crotchety infraction.
Browns officials released the following statement: "We are aware of the incident and have been in touch with Odell and his representatives on the matter. They are cooperating with the proper authorities to appropriately address the situation." Odell is already catching hell for distributing wads of cash to LSU players after the game which violates NCAA rules. That sh*t was also captured on video.
Is Odell's gaffe worth a misdemeanor?
Was it necessary for the cop to be in the locker room?
Watch the booty slap.
Share your thoughts.