Rihanna and her lover sever ties.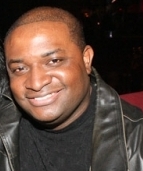 Blog King, Mass Appeal
BARBADOS — Contrary to global scuttlebutt, Rihanna isn't gravid. She's also no longer in a relationship. The 31-year-old singer and billionaire inamorato Hassan Jameel have called it quits after three years of copulation. They're now livin' single. If you recall, Rihanna and the Saudi businessman first hooked up in 2017. They were widely regarded as being the most affluent lovebirds on the planet. Rihanna, a native of Barbados, owns a net worth of $600 million. Hassan's familial value equates to a mind-boggling $2.2 billion.
Rihanna and Boyfriend Hassan Jameel Split After 3 Years Together https://t.co/gMgLmYIiZT

— E! News (@enews) January 17, 2020
Still no word on why they decided to sever ties. But, when it comes to optics, they were nothing short of lovey-dovey. When they weren't busy cheering courtside at Laker games, Rihanna and Hassan made a proclivity of sailing the crystal blue waters of Positano in a lavish yacht.
Last year, Rihanna told Interview Magazine she wanted to have Hassan's baby — sparking gestation rumors. Turns out, she's not pregnant after all. Hassan joins a prestigious list of Rihanna's exes which includes singer Chris Brown, rapper Drake and actor Leonardo DiCaprio.
Rumor has it Rihanna is now giving up the ass to A$AP Rocky.
Lord have mercy.
Share your thoughts.