McGregor wins in less than a minute.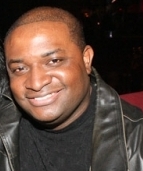 Blog King, Mass Appeal
LAS VEGAS — Conor McGregor must've had a hot chick waiting at the hotel Saturday night because he was definitely in a hurry. In the opening round of their UFC 246 bout at T-Mobile Arena in Las Vegas, McGregor kicked Donald "Cowboy" Cerrone in the noggin then finished him off in 40 seconds to register the second-fastest win of his career. If you recall, McGregor's most expeditious knockout (13 seconds) transpired in 2015 against Jose Aldo. After the fight, the MMA star picked up the Irish flag and paraded it throughout the arena.
What Cowboy Cerrone looks like after 30 seconds in the Octagon with Conor McGregor.#UFC246 pic.twitter.com/zPE6ajlWzA

— NedsAU (@NedsAus) January 19, 2020
As for the kick to the cranium? Cerrone never saw it coming. That's because so much attention is given to McGregor's left hand we tend to forget his legs are just as lethal. "The so-called experts of the game when they break down my skill-set, they say I'm just a fighter with a left hand, which is highly disrespectful and uneducated," McGregor said during his post-fight interview.
"I knew he was planning to knock me out with a head kick. I knew this is what Donald would have been envisioning. … But at the same time I know that Donald has many discrepancies in his game, with the leans and dips under certain attacks that can also set him up for the high kick. So the high kick was something I thought I could catch him with, also."
McGregor, 31, dropped a few pounds prior to the match and he appeared quicker as a welterweight. "He looked unbelievable," said UFC president Dana White. "He won't hear another peep from me about fighting at 170. He looked fast, he looked sharp, he looked strong. It was all about Conor. It has nothing to do with Cowboy being shot or anything like that."
The fight cost $64.99 on pay-per-view, but lasted only 40 seconds.
Did you expect a better fight?
Are you shocked by the result?
Share your thoughts.