Orlando Brown says Nick Cannon is a penis-sucker

Orlando Brown drops bombshell.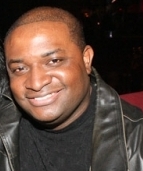 Blog King, Mass Appeal
LOS ANGELES — A few years ago, Orlando Brown swore he experienced copulation with Raven-Symoné. Now he claims Nick Cannon siphoned his phallus. Brown divulged graphic details of his alleged homosexual dalliance with Cannon in a lecherous video that's gone viral. The former Disney star told fans he let Cannon slob his knob back in the day. "Nick, I let you suck my d*ck," Brown proclaimed in the video. "And I liked it." If you recall, both Brown and Cannon grew up in Hollywood as child actors in the late 90s. Brown, 32, is best known for his dramatis personae as Eddie in the popular Disney sitcom "That's So Raven." But his career nosedived for multiple reasons. Since leaving the show, Brown has had several run-ins with the law and he's a frequent user of narcotics. He also suffers from mental illness. Cannon, 39, downplayed the oral sex allegation with a lengthy Instagram post.
"When I first saw this, I thought it was f*cking hilarious," Cannon wrote. "But then after putting a little cognitive effort and analytical thought to the situation, I figured what a great opportunity for a teachable moment! First off, let me say I am praying for [Orlando]. Even though I don't really know him personally, I have always loved and enjoyed his talent…"
Is Brown telling the truth?
Or, is he cuckoo for Cocoa Puffs?
Watch the disturbing video.
Share your thoughts.