Trump & Clinton deny affiliation.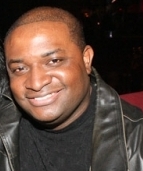 Blog King, Mass Appeal
WASHINGTON — In this episode of Showtime's "Our Cartoon President," Commander-in-Chief Donald Trump and quondam President Bill Clinton react to the sex infamy that engulfed Wall Street billionaire Jeffrey Epstein. In the flick, Trump and Clinton repudiate their alleged affiliation with Epstein's villainy. "I have never been to Jeffrey Epstein's home on 71st Street between 5th and Madison near Jody's Juice; try the strawberry, it's delicious," Clinton said in a somewhat nervous tone.
"And why would I go to Epstein's home? I don't want to be reminded of the things I've seen there," Trump added. Epstein, a convicted sex offender, committed suicide last year in a Manhattan correctional facility as he awaited trial on a string of federal charges tied to sex trafficking of minors.
Watch the hilarious cartoon.
Share your thoughts.