Serial pooper is finally "busted."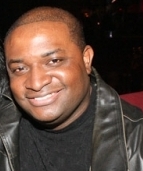 Blog King, Mass Appeal
NATICK — It took awhile. But the serial pooper has finally been apprehended. Andrea Grocer had her nasty ass thrown in jail on Wednesday after she repeatedly took a dump on other people's property. The dookie spree transpired in Natick, Massachusetts. Andrea's first turd was found in a parking lot in early December. She defecated a mind-boggling eight times before finally getting caught. During a sting operation, a police officer descried Andrea taking a sh*t near the Natick Outdoor Store around 7 a.m.
The 51-year-old pooper opened the door of her 2018 Lincoln SUV, pulled down her panties, and let it loose on the pavement. The cop approached the vehicle and placed her under arrest.
Massachusetts serial pooper busted for defecating in parking lot eight times https://t.co/F2Cd2ZSjjz pic.twitter.com/tvYrtMWyh3

— New York Post (@nypost) January 23, 2020
"At first, [workers] thought it was an animal but then they noticed toilet paper and other wipes — items animals would not have access to," said police spokeswoman Lt. Cara Rossi. Well, at least she wiped her ass. While interrogated, a lachrymose Andrea told investigators she suffers from an irritable bowel syndrome.
But they didn't buy it.
Andrea is being charged with destruction of property.
"I'm so happy they arrested her," said store owner Henry Kanner. "I have no idea who she is. This has been ongoing. She has defecated quite often over here. There's nothing more disgusting than coming into your parking lot in the morning and seeing a pile of human excrement."
Andrea didn't wash her hands so I hope they sterilized the handcuffs.
Do you find public defecation sexy?
Would you take Andrea home to mother?
Share your thoughts.