Grammy Awards remember many.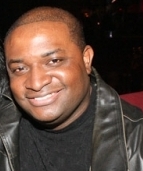 Blog King, Mass Appeal
LOS ANGELES — Call it irony. But the 62nd Annual Grammy Awards went down Sunday night in Los Angeles at the Staples Center — the arena Kobe Bryant called home for two decades. So it was certainly no surprise melancholic viewers were treated to a myriad of encomiums that were dedicated to the late NBA legend. Lizzo got the gaiety started with a heartfelt monologue in Kobe's honor and Alicia Keys, who emceed the event, devoted multiple panegyrics throughout the night. Other highlights include Usher's musical tribute to Prince which included a medley of "When Doves Cry" and "Kiss."
"Tonight is for Kobe."
Lizzo opened the Grammy Awards with a performance of "'Cuz I Love You."

Follow updates: https://t.co/CNa7rHGpgz

— CNN (@CNN) January 27, 2020
Aerosmith and Run-D.M.C. also rocked the audience with a contemporary rendition of "Walk This Way." Moments later, lesbian talk show host Ellen DeGeneres introduced rapper Lil Nas X prior to his performance of "Old Town Road" then lauded his unabashed decision to come out gay.
Lil Nas X appeared to be wearing red lipstick. DJ Khaled, John Legend and others remembered Nipsey Hussle. Tyler, the Creator won Best Rap Album. And, Billie Eilish took home the trophy for Record of the Year. Did you watch the Grammys? Were you impressed with the performances?
Can't lie. I didn't know half of them mothaf*ckas!
Anyway, share your thoughts.