Octomom shares birthday picture.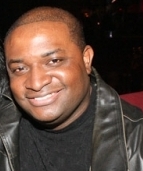 Blog King, Mass Appeal
LA HABRA, Cali — Remember Octomom? Do you recall her eight babies? Well, they're growing up. Sh*t, time flies. The octuplets are now 11-years-old. Nadya Suleman, aka Octomom, disseminated a birthday snapshot of her eight youngest whippersnappers (she has 14 children total) on Monday with the caption: "Happy birthday to my beautiful angels. You are some of the kindest, most compassionate, caring human beings I've ever known. Words cannot express how grateful I am to be your mother."
Nadya's 11-year-old angels are Noah, Maliyah, Nariyah, Isaiah, Jeremiah, Jonah, Josiah and Makai. In the photo, all eight are donning crowns while holding up two fingers to signify their age.
All together: Nadya Suleman, better known as Octomom, posted a photo to Instagram page … https://t.co/0hUGy39j93 via @DailyMailCeleb

— Noreen Bawn (@NoreenBawn2020) January 27, 2020
Nadya also made a reference to the deadly helicopter explosion that took the lives of Kobe Bryant, his 13-year-old daughter — Gianna — and 7 others when she wrote, "recent events of loved ones lost are a powerful reminder of how fragile, precarious, yet precious life is, as tomorrow is never promised."
And the congregation said, "Amen!"
Are you proud of Octomom?
Is 14 kids too many?
Do you have a problem with her being a Welfare recipient?
Share your thoughts.