TMZ shares another Kareem Hunt video.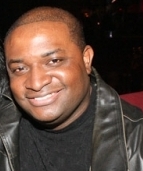 Blog King, Mass Appeal
CLEVELAND — TMZ has released another Kareem Hunt video; except this time it involves a cop. The first video, released in November 2018, shows the Cleveland Browns halfback kickin' the sh*t out of a young white woman in a hotel. The most recent footage, disclosed Monday, shows a lachrymose Hunt pleading his case to a police officer after he was cited for speeding — going 77 mph in a 60 mph zone. The cop also discovered a diminutive amount of marijuana coupled with an unlatched container of vodka inside Hunt's car.
"Man, I've been through a lot," said a weeping Hunt. "Officer, I've been through a lot. I just, it stresses me out. I lost everything already, sir… I should be playin' for the freakin' Super Bowl [with the Chiefs]."
Hunt was a member of the Kansas City Chiefs until the first video surfaced. Once footage leaked that shows him beating a white girl's ass, it was a wrap. After garnering a pink slip from Chiefs owner Clark Hunt, the 24-year-old miscreant was signed off the street by ex-Browns general manager John Dorsey.
Since then, Hunt has gone from leading the NFL in rushing to becoming the lead blocker for Browns tailback Nick Chubb. To label Hunt's attenuation a fall from grace would be a vast understatement. Hell, his slip ups have already cost him millions of dollars, not to mention he lost his métier as a featured runner.
While being interrogated, Hunt also admitted he wasn't fit to pass a drug test. Rule No. 1 — Never tell a cop you're high. That's a waste of weed. The officer did, however, get in Hunt's ass for sh*tting on the second chance the Browns gave him. "You had a good second part of the year," said the cop.
"You don't want to screw that up over some weed."
The officer is a huge Browns fan so rather than throw Hunt in jail for a DUI and marijuana possession, he simply wrote him a speeding ticket and let him go. Do you agree with the punishment?
Was preferential treatment involved?
Is Hunt capable of turning his life around?
Should the Chiefs take him back?
Watch the dashcam video.
Share your thoughts.