Wild dude smokes marijuana in court.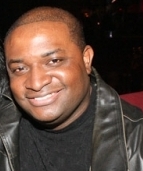 Blog King, Mass Appeal
LEBANON — Spencer Boston, 20, had his crazy ass thrown in jail after he smoked marijuana in front of a Tennessee judge. The comedic affair transpired Monday afternoon inside a Wilson County courtroom. It was also captured on video. Boston, who was arraigned on a simple marijuana possession charge, stood at the podium and implored Judge Haywood Barry to dismiss his case because he believes weed should be legalized. Then, to magnify his point, Boston reached into his jacket, pulled out a joint, lit a match and proceeded to take several puffs as the entire courtroom erupted in laughter.
UP IN SMOKE: Courtroom footage shows 20-year-old Spencer Alan Boston lighting up a joint in front of a judge in a Lebanon, Tennessee, courthouse, in an attempt to advocate for marijuana legalization after he was cited for possession. https://t.co/wobc3QXXqF pic.twitter.com/jZyn7ZgxKh

— World News Tonight (@ABCWorldNews) January 28, 2020
A security officer snatched his ass seconds later and placed him under arrest. As he was being escorted out the courtroom, a dissentient Boston yelled, "The people deserve better!" He was consequently thrown behind bars amid supplemental charges of disorderly conduct and contempt of court.
Do you agree with Boston's stance on cannabis?
Watch the hilarious footage.
Share your thoughts.