Shaq took Kobe's death very hard.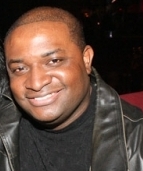 Blog King, Mass Appeal
LOS ANGELES — During Tuesday night's TNT panegyric to Kobe Bryant, Shaquille O'Neal broke down in tears on live television. Bryant, his 13-year-old daughter — Gianna — and 7 others lost their lives in a fiery helicopter crash on Sunday in Calabasas, California. If you recall, Shaq and Kobe won three NBA titles together as members of the Los Angeles Lakers. But they didn't always get along and they were usually at each other's throats. At one point, the power struggle became so acute, Shaq and Kobe damn near had a fist fight.
The last time they spoke to each other was in 2016.
"I haven't felt a pain that sharp in a while," said a lachrymose Shaq who got sick to his stomach when he found out Kobe died. "Our names will be attached together for what we did… You got two strong-minded people that are going to say certain things, but the respect will never be lost…"
Watch Shaq's emotional disquisition.
Share your thoughts.