Russell & Ciara pregnant again.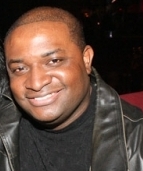 Blog King, Mass Appeal
SEATTLE — Russell Wilson ain't in the Super Bowl. But that doesn't mean he's not scoring. The Seattle Seahawks star and R&B singer Ciara are expecting their third child. The fecund lovebirds are already parents to 2-year-old daughter Sienna and 5-year-old Future Jr., Russell's stepson. Ciara, who's six months gravid, disseminated a maternal communiqué via Instagram with a baby bump photo that shows her relishing a breath of fresh air on a Caribbean island. Her gestation, however, is hardly a surprise.
Ciara and Russell Wilson Announce She's Pregnant with Baby No. 3 https://t.co/pCg30Sd8Ha

— TMZ (@TMZ) January 30, 2020
If you recall, back in November, Ciara told Extra she aspires to become the next Octomom which means she's lookin' at a minimum of five more pregnancies. "If you ask [Russell], we're talking eight babies," Ciara said during the one-on-one chinwag. "We'll just go one day at a time, but I definitely do look forward to having more kids … We got time for that."
Damn, it's a good thing Russell signed that $87 million contact last offseason.
Russell, 30, and Ciara, 34, got hitched in England three years ago. The affluent couple celebrated their third wedding anniversary in the South Pacific back in July. "We did go to Fiji … and that was really fun," Ciara boasted. "It was a short, quick trip for us, but really good."
Do you envision Ciara having eight kids?
Should Russell pursue a part-time job?
Share your thoughts.