Chiefs win second Super Bowl title.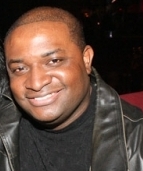 Blog King, Mass Appeal
MIAMI — Call 'em the Cardiac Chiefs. For the third consecutive postseason game, the Kansas City Chiefs trailed by double digits only to close things out with one of their patented runs. Patrick Mahomes threw two touchdown passes and ran for another to lead the Chiefs to a 31-20 come from behind victory over the San Francisco 49ers in Super Bowl LIV (54); resulting in KC's first world title in 50 years. But it wasn't all unicorns and rainbows. "Showtime" Mahomes also tossed two uncharacteristic interceptions.
The 24-year-old wunderkind was jittery at the outset and it had everything to do with nerves. Announced attendance at Miami's Hard Rock Stadium was 62,417 with more than 60 percent being Chiefs fans. International superstars Jennifer Lopez and Shakira performed at halftime.
Jay-Z, Beyoncé and Kevin Hart were among the hundreds of celebs in the stands.
Also, an estimated 102 million watched on television.
Talk about pressure?
All eyes were clearly on Mahomes and there was tremendous stress on the kid who's widely regarded as being the face of the league. That being said, the reigning MVP came alive when it mattered most. Trailing 20-10 with just over 6 minutes left, the Chiefs scored the game's final 21 points.
The Chiefs parade is off to a WILD START pic.twitter.com/3ipVMLP5FS

— Pat McAfee (@PatMcAfeeShow) February 5, 2020
Halfback Damien Williams (17 carries, 104 yards rushing, 1 TD) sealed the win with a 38-yard touchdown scamper late in the 4th quarter. Rallying from behind is nothing new for Mahomes and Co. Down 24-0 against the Houston Texans in the divisional round, KC scored 41 points in a row.
Then, in the AFC Championship Game against the Tennessee Titans, the Chiefs fell behind by ten before responding with 28 unanswered. Whoever said "defense wins championships" is an idiot. Andy Reid's high powered offense averaged 39.0 points in three playoff victories.
The Niners never stood a chance defensively.
The Legion of Zoom was simply unstoppable.
"We never lost faith," said a giddy Mahomes who became the youngest quarterback in NFL history to win league MVP honors and a Super Bowl Championship. "That's the biggest thing. Everybody on this team, no one had their head down. We believed in each other. That's what we preached all year long."
Um, that's not entirely true.
After Mahomes tossed his second interception early in the 4th quarter, Chiefs receiver Tyreek Hill was caught sobbing on the sideline. The melancholic speedster told teammates he thought they were going to lose the game. Hill was eventually consoled by Mahomes.
Prior to that, Fox television cameras caught Chiefs safety Tyrann "Honey Badger" Mathieu cussin' out fellow defenders over what he thought was a strategic lack of effort. The harangue definitely worked. Steve Spagnuolo's defense pitched a shutout moving forward.
"I told coach [Andy] Reid we're not leaving this place without a ring," said Chiefs defensive tackle Chris Jones. "I'm not getting back on that bus unless we have a ring. There was no doubt in my mind we were going to win it. We were down 10, the game got a little shifty, up and down. There was no doubt in my mind. We've got MVP on the other side of the ball. We've got the fastest, the best receiving corps in the league. Our defense, sack nation baby! They're going to make a movie about this."
ILLEGAL BLOCK BELOW THE WAIST! ❤️🤣💛 A @Chiefs fan had an, umm, disastrous run-in with a parking meter while trying to catch a pass from Patrick Mahomes during the Kansas City Chiefs Super Bowl parade. #ChiefsKingdom #ChiefsParade

📹Ryan Carr pic.twitter.com/8V3PbiU4Gg

— KMBC (@kmbc) February 6, 2020
The victory ensures a Hall of Fame enshrinement for Coach Reid who now has 222 career victories to go along with a Super Bowl title. Barring injury, Mahomes also cemented his legacy in Canton, Ohio. With Vegas odds of 6 to 1, the Chiefs are already the betting favorite to win next year's Super Bowl.
Could this be the start of a dynasty?
At least one person thinks so.
"The dynasty is just starting baby," boasted Chiefs tight end Travis Kelce.
"We're motivated to do it again, for sure."
Congratulations KC on a job well done!
I smell a repeat.
Share your thoughts.