JLo and Shakira take some heat.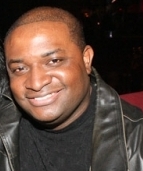 Blog King, Mass Appeal
MIAMI — Jennifer Lopez, 50, and Shakira, 42, garnered global opprobrium Sunday night for not delivering on their promise to incorporate a "heartfelt" tribute to Kobe Bryant during their halftime performance in Super Bowl LIV (54). In front of 62,000 spectators at Miami's Hard Rock Stadium and 102 million television viewers, the scantily-clad Latinas performed a medley of their greatest hits coupled with gyrating sequences of awe-inspiring choreography.
But, when it came to Kobe, the halftime panegyric was minuscule at best. Lamenting fans were subjected to an on-field visual of a purple and gold cross as a nod to the Los Angeles Lakers.
That was pretty much it. Pissed off viewers lambasted the effort via Twitter. "SOS did I miss the Kobe Bryant tribute?" one user wrote. "People were waiting for Pitbull, but I was waiting for the Kobe Bryant tribute during the Halftime Show," someone else added.
❤️✨❤️ https://t.co/b4in3xvgw3

— Jennifer Lopez (@JLo) February 3, 2020
"So Jennifer Lopez and Shakira used that they were doing a tribute to Kobe Bryant as an excuse to get their views up during the halftime show? Not only that, but then they proceeded to do NO Kobe Bryant tribute like they said they would… but are we surprised?" wrote another.
Kobe, his 13-year-old daughter — Gianna — and seven others were decimated in a fiery helicopter crash a week ago in Calabasas, California. Last week, Jennifer vowed to commemorate the fallen NBA icon. But it didn't materialize. Are you still impressed with the halftime show?
Share your thoughts.