Saved by the Bell reboot underway.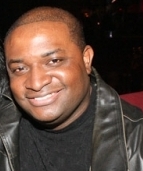 Blog King, Mass Appeal
LOS ANGELES — "It's alright 'coz I'm saved by the bell!" Filming for the reboot of "Saved by the Bell" is underway in Los Angeles more than 30 years after the series first premiered on NBC. Cast members Mario Lopez and Elizabeth Berkley were on the set Monday afternoon reprising their dramatis personae as A.C. Slater and Jessie Spano. Mario, 46, looks basically the same. He even sported a wife beater to show off his sinewy physique. Elizabeth, 47, rocked a business casual ensemble for a conservative look.
Mario Lopez and Elizabeth Berkley in Character For 'Saved By The Bell' https://t.co/i7JESi07Ga

— TMZ (@TMZ) February 4, 2020
As quondam students of Bayside High, Mario and Elizabeth will star in parental roles this go round. The show's cynosure entails the integration of a group of penurious students into opulent Bayside High at the behest of school alum Zack Morris (Mark-Paul Gosselaar) who's now the Governor of California.
The "woke" reboot will also feature transgender teen Josie Totah as the most popular kid in school.
Yep, the sitcom has a tranny.
The show will air on NBC's Peacock streaming service in April.
Are you excited?
Will the reboot succeed?
Share your thoughts.