Mr. Mendeecees finally released.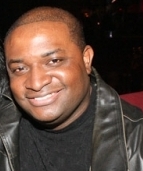 Blog King, Mass Appeal
NEW YORK — After serving 5 years in a Pennsylvania correctional facility, Mendeecees Harris is finally a free man. The "Love & Hip Hop New York" star was granted an early release from a minimum-security prison on January 29th despite garnering an 8-year sentence for drug trafficking. Must've been good behavior. Shortly after making his egress through the penal gate, Mendeecees tossed his old raiments into a trash bin then bear hugged his wife — Yandy Smith-Harris — and their two kids.
Free At Last: Mendeecees Finally Released From Jail, Returns To Yandy And Kids https://t.co/NNmZrOugUv

(Photo: Getty) pic.twitter.com/wpdxHZlUHo

— Bossip (@Bossip) January 29, 2020
Now, it should be noted, the 41-year-old reality TV star is on parole, he's required to report to a halfway house the next 9 months, and he must participate in a work-release program. In other words… if he coughs wrong, he's going back to jail. Mendeecees' incarceration coupled with Yandy's struggles as a single parent are hot topics on the show. She can certainly use all the help she can get.
If you recall, the east coast power couple adopted a young daughter; plus Mendeecees has two children from previous relationships. Sh*t, with a household that size, every f*ckin' penny counts. The hip-hop ménage was spotted bargain shopping at a local Walmart on Monday.
Are you happy for Yandy?
Will Mendeecees keep his black ass out of jail?
Share your thoughts.