Trump celebrates Senate acquittal.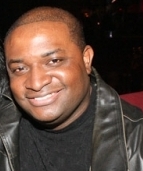 Blog King, Mass Appeal
WASHINGTON — They tried to run him out the White House and it didn't work. Thanks to Wednesday's Senate vote, President Donald Trump won't be impeached. Instead, he's been acquitted on both articles specific to power exploitation and obstruction of Congress; bringing a cessation to the third presidential trial in American history. The ruling is hardly a surprise. After all, no president has ever been jettisoned by the Senate. The Commander-in-Chief celebrated the adjudication with a Twitter video that insinuates he's going to be our president for life; even after his eligibility expires.
— Donald J. Trump (@realDonaldTrump) February 5, 2020
Comedic footage shows a hubristic Trump standing at the podium as election signs populate the screen. He apparently plans to campaign until the year 90,000. House Minority Leader Kevin McCarthy (R-Calif.), who's an ally of Trump, also shared a celebratory video with the caption: "Acquitted for life."
Do you agree with the verdict?
Has Trump been vindicated?
Share your thoughts.