Snoop cusses out anchor Gayle King.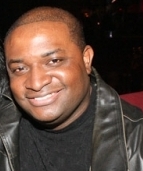 Blog King, Mass Appeal
NEW YORK — Gayle King of "CBS This Morning" is catching hell from all gradients after she rehashed Kobe Bryant's sexual assault case during a nationally-televised chinwag with WNBA legend Lisa Leslie. Kobe, 41, died in a fiery helicopter crash a couple of weeks ago and many viewers are livid at Gayle's audacity to recall the alleged rape so close to his quietus. The 65-year-old news anchor has also received death threats. "It's been said that his legacy is complicated because of a sexual assault charge which was dismissed in 2003, 2004," Gayle recounted during the one-on-one interview.
"Is it complicated for you, as a woman, as a WNBA player?"
A startled Lisa replied, "It's not complicated for me at all. Kobe was never like that… I have never seen him being the kind of person that would do something to violate a woman or be aggressive in that way. That's just not the person that I know."
.@WNBA legend @LisaLeslie told @GayleKing that Kobe Bryant's legacy is "not complicated" for her despite his 2003 rape accusation.

"I don't think it's something that we should keep hanging over his legacy." https://t.co/qj6MVvOaqX pic.twitter.com/9qtVORobLO

— CBS This Morning (@CBSThisMorning) February 4, 2020
Rather than let it go, Gayle followed up with: "Is it even a fair question to talk about [the rape] considering he's no longer with us and that it was resolved? Or, is it really part of his history?"
Lisa, who was visibly disturbed by the line of questioning, retorted: "I think that the media should be more respectful at this time. It's like, if you had questions about it, you've had many years to ask him that. I don't think it's something that we should keep hanging over his legacy."
Kobe's fans aren't the only ones pissed.
Snoop Dogg lambasted Gayle's deportment with a profanity-laced video rant.
"Gayle King, [you] out of pocket for that sh*t, way out of pocket," lamented the Dogfather.
"What do you gain from that? I swear to God, we the worst, we the f*ckin' worst. We expect more from you, Gayle. Don't you hang out with Oprah? Why y'all attackin' us? We your people. You ain't comin' after f*ckin' Harvey Weinstein asking him dumb-ass questions. I get sick of y'all … Funky, dog-haired b*tch! How dare you try and tarnish my motherf*ckin' homeboy's reputation? Punk motherf*cka!"
Damn Snoop! Tell us how you really feel.
Do you agree with him?
Was Gayle out of line?
Watch the controversial interview and Snoop's rant.
Then share your thoughts.