R&B Singer Ne-Yo and pornstar wife are at war
Ne-Yo & Crystal getting a divorce.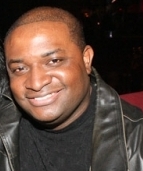 Blog King, Mass Appeal
SHERMAN OAKS — The "Champagne Life" is over. Ne-Yo is headed to divorce court. After 4 years of holy matrimony, the 40-year-old R&B vocalist and estranged wife Crystal Renay are calling it quits and, to compound matters, the cessation ain't amicable. The former lovebirds unfollowed each other on social media and rumor has it they're on the verge of a splenetic dissolution. Crystal vented her exasperation in an Instagram post. "It takes grace to remain kind in cruel situations… and you can't buy that," she wrote. Still no word on a severance motive. The couple started knockin' boots in 2015. But the relationship got off to a turbulent start as a corollary of Crystal's lewd métier. In case you didn't know, she was a porn star when they met and one of her copulation videos went viral causing all hell to break loose. Ne-Yo also convinced his ex, Monyetta Shaw, to get a tubal ligation after they had two kids.
Then he turned around and dumped Monyetta to get with Crystal.
Damn, that's foul.
Rather than let sh*t cool down, Ne-Yo put a ring on Crystal's finger and they got hitched in 2016. Both have 'lawyered up' in anticipation of a lengthy pecuniary battle. Ne-Yo and Crystal have two children together so child support figures to be an issue. Alimony could also play a factor.
Word on the street claims Crystal is dating "Black Ink" star Ryan Henry.
Should Ne-Yo try to save the marriage?
Is it cheaper to keep her?
Share your thoughts.