Dallas stripper suffers nosedive.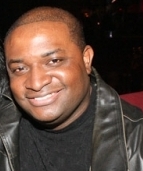 Blog King, Mass Appeal
DALLAS — This week's "I F*cked Up A Good Job Award" belongs to Genea Sky, a redboned exotic dancer, who's recovering from a myriad of severe injuries after she plummeted 15 feet face-first from the top of a damn stripper pole. On the real son, Genea hit the canvas like a sack of potatoes. The egregious nosedive transpired in front of a shell-shocked audience at a gentlemen's club in Dallas, Texas. It was also captured on video. Aerial footage shows Genea swinging atop a stripper rod when she suddenly loses her grip. Rather than writhe in agony, the voluptuous damsel continued to twerk like nothin' happened.
Rumor has it Genea was higher than Lil Wayne at the BET Awards. But she was quick to repudiate the scuttlebutt. "I wasn't f*cked up," she tweeted from the hospital. "I do the same tricks every night. I simply messed up this time around and that was the result. The end."
This stripper almost died at XTC last night! pic.twitter.com/v1Jx8vqm08

— IG: 1Freedrug (@1Freedrugs) February 9, 2020
Genea suffered multiple afflictions; most notably a fractured countenance. As a stripper, she lacks a union and healthcare benefits so she concocted a GoFundMe page to garner succor with medical expenditures. She's absolutely elated with the contributions. She's raised more than $20,000.
"The video has gone viral and I'm getting a lot of messages asking if I'm okay and all this stuff," said the ailing stripper via Instagram. "I pretty much broke my jaw… I broke some teeth and I got a sprained ankle when I fell and I got some stitches. But, aside from that, I'm good… I'm just really overwhelmed by all the messages and everything. I'm so thankful for all the positive messages and the love."
Watch the disturbing video.
Share your thoughts.