Jussie Smollett indicted again.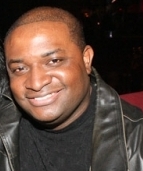 Blog King, Mass Appeal
CHICAGO — Jussie Smollett is gonna f*ck around and end up behind bars with a phallus between his cheeks. The former "Empire" star was indicted Tuesday for a sextet of felonious charges tied to lying to the police. If you recall, in January 2019, the homosexual thespian told law enforcement officials he was ambushed by a pair of masked, homophobic, MAGA supporting, white supremacists in the bitter cold around 3 a.m. in downtown Chicago. Um, ok. Jussie claimed the assailants whupped his black ass before tying a noose around his cervix.
Investigators later determined the 37-year-old actor staged the assault by remunerating a pair of Nigerian siblings to effectuate the gimmick. The probe also cost the police department tons of cash in man hours squandered. Jussie was initially charged with multiple crimes but they were inexplicably jettisoned last March by Cook County State Attorney Kim Foxx.
Now they're being picked back up.
Jussie Smollett Indicted by Special Prosecutor for Alleged Attack https://t.co/PtBP33RLz0

— TMZ (@TMZ) February 12, 2020
On Tuesday, special prosecutor Dan Webb told reporters Jussie faces six felony counts of disorderly conduct stemming from a series of spurious reports he narrated to police officers claiming to be the sufferer of a racist attack knowing damn well he wasn't the victim of a hate crime.
The gay trouper is represented by attorney Tina Glandian who released the following statement:
"This indictment raises serious questions about the integrity of the investigation that led to the renewed charges against Mr. Smollett, not the least of which is the use of the same CPD detectives who were part of the original investigation into the attack on Mr. Smollett to conduct the current investigation, despite Mr. Smollett's pending civil claims against the City of Chicago and CPD officers for malicious prosecution. And one of the two witnesses who testified before the grand jury is the very same detective Mr. Smollett is currently suing for his role in the initial prosecution of him."
The statement continued: "After more than five months of investigation, the Office of the Special Prosecutor has not found any evidence of wrongdoing whatsoever related to the dismissal of the charges against Mr. Smollett. Rather, the charges were appropriately dismissed the first time because they were not supported by the evidence. The attempt to re-prosecute Mr. Smollett one year later on the eve of the Cook County State's Attorney election is clearly all about politics not justice."
What's your take?
Do you agree with Glandian?
Will the charges stick this time?
If imprisoned, will Jussie end up sodomized?
Share your thoughts.