Girlfriend bites off boyfriend's tongue.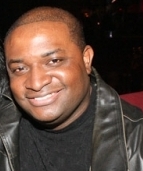 Blog King, Mass Appeal
DETROIT — Here's a Valentine's Day story for your ass: Youlette Wedgeworth, 52, had her fugly ass thrown in jail after she masticated her boyfriend's tongue during a french kiss. The sanguinary ordeal went down inside his apartment bedroom on January 28th in Detroit, Michigan. According to court docs, Youlette and a 68-year-old man named Arthur agreed to effectuate a platonic kiss. So far, so good. But, there was a caveat: Youlette implored Arthur to eschew inserting his filthy tongue into her mouth.
I warned him not to use his tongue so i bite it off.#Youlette Wedgeworth https://t.co/bWvLGGiwfB pic.twitter.com/vndCfoSrDm

— ldb blog (@dotmexblog) February 4, 2020
Rather than take heed to her warning, Arthur used his tongue anyway and Youlette bit that sh*t off. The cannibalistic broad was thrown in jail amid a misdemeanor charge of aggravated assault. When law enforcement officials arrived, Arthur was bleeding from the mouth and part of his tongue was severed.
Fortunately, officers were able to locate the missing chunk. "I believe this is the first case of this nature in my 27 years in the prosecutor's office," said Macomb County Prosecutor Eric J. Smith.
Moral of the story: Next time kiss her on the cheek, especially if she's ugly.
Arthur must've been desperate.
That b*tch Youlette is fried.
Share your thoughts.