Snoop Dogg's son comes out homo?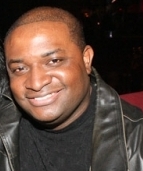 Blog King, Mass Appeal
LOS ANGELES — First it was Magic Johnson's son. Then Dwyane Wade's kid. Now it's apparently the Dogfather's turn. Cordell Broadus — Snoop's Dogg son — appears to be the latest celebrity whippersnapper to come out the closet. Yep, young Cordell is reportedly full-blown Liberace gay. The 22-year-old millennial posted a series of modeling pics on Instagram that shows him donning a full countenance of makeup coupled with a pink embroidered blouse and matching earrings. He also wore eyeliner. Fans are understandably flummoxed.
One Twitter user wrote, "Okay sis come on out."
Another fan asked, "So he's bisexual?" While a third person inquired, "Wait…. he gay?" An optimistic reader juxtaposed Cordell's modeling métier to his father's gangsta lifestyle. "Better than sitting on a corner, selling drugs and killing people," the user wrote.
Damn, that's cold.
Must be something in the air.
Earlier this week, Dwyane Wade informed the world his 12-year-old son Zion is now a female.
The transgender pre-teen even changed his moniker to Zaya.
Cordell was once a football player at UCLA.
Now it appears he's trading in his cleats for a pair of stilettos.
Are you happy for Cordell and Zaya?
Watch the photo shoot.
Share your thoughts.