Wendy Williams rips homosexuals.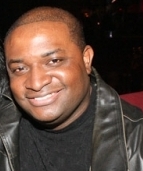 Blog King, Mass Appeal
NEW YORK — "How you doin?" Talk show host Wendy Williams is catching hell from the LGBTQ community after she spewed a series of homophobic vitriol at gay men, saying they "should stop wearing our skirts and heels" because they'll never experience a menstrual cycle. The gay opprobrium, which drew an ovation from the crowd, transpired during the "Hot Topics" segment of Thursday's broadcast. After polling her audience about celebrating Valentine's Day, Wendy lambasted all the men who applauded.
"Well, first of all, if you're a man and you're clapping, you're not even a part of this," Wendy retorted as the audience cheered in approbation. "You don't even understand the rules of the day. It's women going out and getting saucy and then going back home. You're not a part."
Wendy Williams tells gay men that they should stop wearing skirts and will "never be the women that we are". pic.twitter.com/tIsi0pgyS1

— Pop Base (@PopBase) February 14, 2020
"I don't care if you're gay," Wendy continued. "You don't get a menses every 28 days. You can do a lot that we do, but I get offended by the idea that we go through something you will never go through. And stop wearing our skirts and our heels. Just sayin' girls, what do we have for ourselves? Lookie here now, gay men, you'll never be the woman that we are. No matter how gay, sir."
Ouch!
Given the fact roughly half her fan base is gay, Wendy suffered a savage beating online.
The muckrake divorcee rendered an apology the ensuing Friday.
"I'll start by saying, I apologize," Wendy said in a social media video.
"I did not mean to offend my LGBTQ-plus community on yesterday's show… I understand my platform with the community [and] I didn't mean to hurt anybody's feelings. I'm just having a conversation. If you know me long enough, then you know."
"I'm 55-years-old and maybe I sounded like your auntie, your mother, your big sister or somebody out of touch," Wendy added. "I'm not out of touch except for perhaps yesterday by saying what I said. I deeply apologize and I deeply appreciate the support that I get from the [LGBTQ] community. I will do better."
Do you agree with Wendy's comments?
Should gay men eschew donning stilettos and frocks?
Share your thoughts.