Newman suffers serious injuries.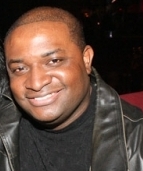 Blog King, Mass Appeal
DAYTONA — We can finally exhale. Ryan Newman is lucky to be alive after he was involved in a fiery automobile crash during the final lap of Monday's Daytona 500. That's when his car spun out of control and flipped multiple times before erupting in flames. Sparks flew as Newman's vehicle skidded across the finish line. As hot fuel poured onto the race track, emergency crews rushed in to assist. Spectators gasped as stadium employees combed through the debris to pull Newman out.
Hell, many feared the worst.
LOOK: New angle of the Ryan Newman wreck from @myfox8. Newman is in serious condition. Doctors say his injuries are not life threatening. #Daytona500 #NexstarNation pic.twitter.com/5neZPCqMM5

— Austin Kellerman (@AustinKellerman) February 18, 2020
NASCAR hasn't suffered a casualty in its elite Cup Series since Dale Earnhardt lost his life in 2001. Two hours after the accident, NASCAR officials announced Newman sustained non-life-threatening injuries. But the 42-year-old racer is still listed in critical condition at Halifax Medical Center.
"We had been waiting for information just like everyone else," said Mark Rushbrook, director of Ford Performance Motorsports. "So to hear some positive news tonight is a relief. The entire Ford family is sending positive thoughts for his recovery, but our first thoughts remain with his family and his team."
Newman finished in 9th place.
That's not a misprint. Dude finished 9th despite the explosion.
Denny Hamlin won the race.
Anyway, watch the fiery crash.
Share your thoughts.