Black man teaches white lady history.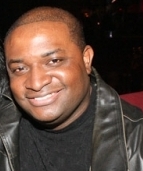 Blog King, Mass Appeal
CEDAR RAPIDS — Here's a unique way to promulgate Black History Month: Robert Lee Noye, 52, had his black ass thrown in jail on Monday after he allegedly kidnapped a white woman and coerced her to descry nine hours of the 1977 TV miniseries "Roots" so that "she could better understand her racism." The vulgar history lesson transpired at a residence in the 700 block of Second Avenue in Cedar Rapids, Iowa. As the woman struggled to concoct an egress, Robert warned her to "remain seated and watch the movie… or he would kill her and spread her body parts across Interstate 380 on the way to Chicago."
Damn, that corpulent negro snapped.
Still no word on if the victim became horny while viewing the Mandingo phallus.
A woman from Iowa claims she was kidnapped by Robert Lee Noye, who forced her to watch 'Roots' to "understand her racism." https://t.co/XDuYN3O8H2 pic.twitter.com/7V8YI1Au6N

— Complex (@Complex) February 18, 2020
Robert was eventually handcuffed and booked amid felonious charges of first-degree harassment and false imprisonment. In case you've been asleep the past 5 decades, "Roots" chronicles the subjugation of Gambian warrior Kunta Kinte who was abducted and sold into slavery in the 1700s.
Does Robert deserve major jail time or a slap on the wrist?
Is there a societal benefit for Caucasians to watch slaves get their asses whupped?
Share your thoughts.