Lark Voorhies is hangin' in there.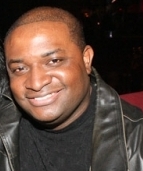 Blog King, Mass Appeal
NEW YORK — "It's alright 'coz I'm saved by the bell!" NBC's "Saved by the Bell" reboot is set to launch soon on the Peacock streaming service and fans will get their fill of original cast members Mark-Paul Gosselaar (Zack Morris), Mario Lopez (A.C. Slater) and Elizabeth Berkley (Jessie Spano). But there's several familiar countenances that won't appear in the series; namely Dustin Diamond (Samuel 'Screech' Powers), Tiffani Thiessen (Kelly Kapowski) and Lark Voorhies (Lisa Turtle). The latter made a special guest appearance on "The Dr. Oz Show" that aired Wednesday morning.
Lark, who suffers from mental health issues, vocalized disenchantment with being ostracized by her castmates. She also gave an elucidation of daily challenges specific to hearing voices inside her head and bouts with disorganized thinking. Lark blames her illness for not being allowed to reprise her bougie role.
"I have to admit I did feel a bit slighted and hurt when I was not invited to be part of the 'Saved by the Bell' reunion as well as other cast members' events," said a dejected Lark who donned a blonde hairdo.
"Yet, of course, I also realized that having this puzzling disorder may have played a major part in that factual decision. With that in mind, I am truly thankful for having had the chance to work on a show that has been so successful."
Lark, 45, was hotter than fish grease back in the '90s.
I had a "Saved by the Bell" poster on my wall and I used to lick her face at least twice a day.
Lark still articulates well and she doesn't pose any danger.
Should she receive at least a small part on the show?
Share your thoughts.