Good Times star found deceased.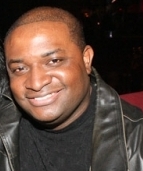 Blog King, Mass Appeal
GLENDALE, Cali. — "Temporary layoffs, Good Times…" Ole Willona has migrated to that big housing project in the sky. Damn, Damn, Damn! Ja'Net DuBois, best known for her dramatis personae as Willona Woods on the classic '70s sitcom "Good Times," passed away on Monday. She was 74. The scuttlebutt queen was found deceased inside her Glendale, California home. Ja'Net reportedly died in her sleep. Her quietus comes just two months after the premiere of ABC's "Good Times Live" where she made a cameo appearance in front of a studio audience. Those close to Ja'Net said she appeared to be in good health and there's no record of any terminal ailments. It was simply her time to go.
Ja'Net DuBois, the actress who played the sassy Willona Woods in the 1970s TV show "Good Times" and sang the theme song to "The Jeffersons," died on Monday https://t.co/QHPQX6O8q9

— The New York Times (@nytimes) February 19, 2020
Ja'Net's character will be most remembered for adopting Penny — an adolescent victim of child abuse. If you recall, Penny's mother was so nefarious she made Joe Jackson look like a saint. The sordid ghetto mom routinely burned Penny with a hot clothes iron as a vile act of discipline.
In addition to her gossiping neighbor role on "Good Times," Ja'Net also performed the "Movin' On Up" theme song for "The Jeffersons." Her movie credits include "I'm Gonna Git You Sucka," "Tropic Thunder" and "Charlie's Angels: Full Throttle." Ja'Net made her acting debut on Broadway in the onstage premiere of "A Raisin in the Sun" alongside legends Sammy Davis Jr. and Louis Gossett Jr.
She leaves behind three whippersnappers.
RIP Willona.
You're gone, but your ghetto gossip will not be forgotten.
You and Florida are neighbors once again.
Share your thoughts.