50 Cent receives Hollywood star.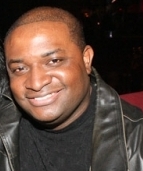 Blog King, Mass Appeal
HOLLYWOOD — Curtis "50 Cent" Jackson is finally a star. The 44-year-old rapper received his own star on the Hollywood Walk of Fame on January 30th, just 10 days prior to the finale of his Starz crime drama "Power." Dr. Dre, Eminem and La La Anthony were among the many celebs in attendance. Rather than show up prepared, 50 eschewed a dress rehearsal and he totally "winged it" when it came to his acceptance speech. "I look at this like a lifetime achievement award," said the Grammy winner while addressing the audience.
"It's cool. They'll give me more. I know they'll give me a lifetime achievement award because I'm not done, you know what I'm saying? So I'll be back, like, they got to save space for me down the street."
Curtis "50 Cent" Jackson shares about his emotional speech accepting his star on the Hollywood Walk of Fame. https://t.co/cVclFZyKV0 pic.twitter.com/WDaeHkZyjx

— The View (@TheView) February 19, 2020
50 looked cool, calm and collected at the podium. But, rumor has it he almost cried. The G-Unit honcho admitted to feigning off his emotions to score "cool points" in the eyes of the public. "I was working on that… to be emotional," 50 explained during a guest appearance on The View.
"When I got there, I knew that when I was really under pressure, that I should just (pause and pretend to take a few breaths) — and I knew that would give me just a little bit of cool points for getting emotional at that point."
Are you happy for 50?
Was his induction long overdue?
Share your thoughts.