Lizzo drops new "twerk" footage.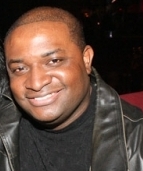 Blog King, Mass Appeal
MINNEAPOLIS — Our buddy Lizzo is back at it again. The "Truth Hurts" singer released another "twerk" video earlier this week; except this time she's scantily-clad in transparent lingerie. Cell phone footage shows the corpulent diva gyrating her hips as she ogles the camera. Seconds later, Lizzo leaned against the wall and commenced to shaking her derrière in a very risqué manner. All you see is her tumescent cheeks going up and down. Lizzo, in case you didn't know, is a quotidian target of social media vitriol.
BBW Singer Lizzo Leaks Another Twerk Video – This Time She's In Lingerie!! https://t.co/cWnnw9PpQE pic.twitter.com/ifw0edZcio

— Lolita Lee (@lolitalee801) February 19, 2020
A couple of months ago, the 300-pound vocalist twerked in front of thousands of fans at a Los Angeles Lakers game; exposing her thong and booty in the process. Lizzo, 31, is an advocate of "body positivity" as it pertains to morbidly obese women. So there's certainly no mortification in her game.
But many critics believe she's taking it too far.
Personally, I think she's cool as f*ck.
Just don't let her sit on your face.
That p*ssy pop will kill a n*gga.
Watch the twerk video.
Share your thoughts.