Midget bully video being investigated.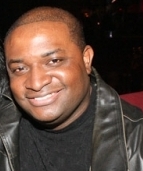 Blog King, Mass Appeal
AUSTRALIA — Law enforcement officials in Brisbane, Australia are investigating after a video went viral that shows 9-year-old Quaden Bayles threatening to kill himself after getting bullied at school. Suicidal footage shows Quaden — a homunculus who suffers from Achondroplasia Dwarfism — wailing as his mother, Yarraka Bayles, narrates his predicament. A lachrymose Quaden tells her: "Give me a knife… I wish I could stab myself in the heart. I want someone to kill me." Seconds later, Yarraka chimed in with a parental censure.
She's the one who posted the video.
"This is what bullying does," Yarraka explained. "Can you please educate your children, your families, your friends?" Thousands of concerned viewers (including celebrities) reached out to give psychological succor which includes Australian actor Hugh Jackman who recorded a video message as a panegyric.
"No matter what, you've got a friend in me," Jackman said. "Quaden, you are stronger than you know, mate. Everyone, let's just please be kind to each other. Bullying is not OK, period."
Quaden also has a GoFundMe page that's raised more than $450,000 for a trip to Disneyland. But, word out of Australia claims Quaden is not a 9-year-old student. Instead, several witnesses are adamant he's an 18-year-old scam artist playing the bully card to swindle GoFundMe contributors.
Police are probing the matter.
Do you detect skulduggery?
If so, does Quaden and his mom belong in jail?
Watch the video.
Share your thoughts.