Fury drops Wilder amid controversy.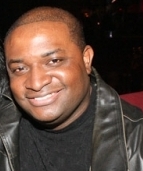 Blog King, Mass Appeal
LAS VEGAS — In what was billed as the biggest heavyweight bout since Lennox Lewis kicked Mike Tyson's ass 18 years ago, the Gypsy King pummeled the Bronze Bomber in equivalent fashion Saturday night then led the partisan crowd in singing Don McLean's renowned "American Pie." Tyson Fury dropped Deontay Wilder twice in the 7th round to score a technical knockout in front of a raucous capacity audience of 15,816 at the MGM Grand Garden Arena in Las Vegas. Kansas City Chiefs quarterback Patrick Mahomes and tight end Travis Kelce were among the many celebs in attendance.
Millions more watched at home via pay-per-view.
With the champs! #WilderFury2 pic.twitter.com/64jxIrbikq

— Stephen A Smith (@stephenasmith) February 23, 2020
If you recall, the first encounter between Fury and Wilder ended with a split decision in 2018.
However, dubiety was absent this go round.
Fury (30-0-1, 21 KOs) dominated from the outset.
"A big shout-out to Deontay Wilder," said the 31-year-old British champ in his postfight interview. "He came here tonight and he manned up, and he really did show the heart of a champion." With the victory, Fury seized Wilder's WBC belt but the triumph didn't come without controversy.
The bombardment came to a merciful close when Mark Breland (Wilder's co-trainer) threw in the towel amid ringside opprobrium. "Mark threw the towel. I didn't think he should have," said Jay Deas, Wilder's other trainer. "Deontay is the kind of guy that goes out on his shield."
"He will tell you straight up — don't throw the towel in," Deas added. 
Can't blame Mark for waving the white flag.
After all, Wilder (42-1-1, 41 KOs) was bleeding from his left ear after getting hammered all night.
He blamed the ass-whuppin' on some personal sh*t that transpired prior to the fight.
"I'm doing good. Things like this happen," Wilder, 34, explained.
"The best man won tonight, but my corner threw in the towel, and I was ready to go out on my shield. I had a lot of things going on heading into this fight. It is what it is, but I make no excuses tonight. I just wish my corner would have let me go out on my shield."
Fury came in weighing 273 pounds, almost the heaviest of his career.
Wilder checked in 42 pounds lighter at 231.
Do you agree with Mark's decision to throw the towel?
Are you looking forward to a 3rd fight?
Share your thoughts.