Jury finds Harvey Weinstein guilty.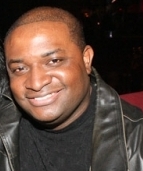 Blog King, Mass Appeal
NEW YORK — Harvey Weinstein received Bill Cosby treatment on Monday much to the elation of the #MeToo Movement. A New York jury comprised of 7 men and 5 women found the ex-producer guilty of 2 of the 5 sexual assault charges he faced. Now he'll serve time for a criminal sex act in the 1st-degree and 3rd-degree rape. The former carries a maximum penalty of 25 years in prison. Weinstein, 67, was found "not guilty" on 2 counts of predatory sexual assault and he was acquitted of 1st-degree rape.
"I think the verdict sends a powerful message about not only this new era we find ourselves in, but also a new era for sex crimes prosecution." https://t.co/F4LxG20py2

— ABC News (@ABC) February 25, 2020
The charges were based on allegations from two victims — former actress Jessica Mann and Miriam Haley, a former production assistant whose credits include "Project Runway." Six women, including Mann and Haley, took the stand against Weinstein during 12 days of witness testimony.
The verdict was reached after 5 days and 22 hours of deliberation.
Mann told court members Weinstein forced oral sex on her inside his hotel suite in 2013.
She faked an orgasm to make him quit.
Haley said Weinstein pulled out her sanguinary tampon and forcibly ate her coochie in 2006.
He then called her a "whore" and a "bitch."
As his kismet was being announced, Weinstein experienced chest pains and the p*ssy-eating bastard was expedited to the damn hospital. Weinstein's attorney, Donna Rotunno, told TMZ: "We knew going in it was an uphill battle from the beginning. The verdict is bitter sweet."
"An appeal will be filed, this fight is not over," she added.
Do you agree with the verdict?
Was justice served?
What's a fair comeuppance for masticating vulva?
Share your thoughts.