Kobe remembered during memorial.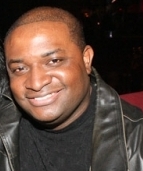 Blog King, Mass Appeal
LOS ANGELES — A capacity crowd of 20,000 mourners filled the Staples Center on Monday to pay their respects to Kobe Bryant during a public memorial fit for a monarch. Kobe, 41, lost his life in a fiery helicopter crash a few weeks ago. His 13-year-old daughter Gianna and seven others were also killed. Magic Johnson, Jimmy Kimmel, Snoop Dogg, Jennifer Lopez, Alex Rodriguez, Kim Kardashian, Kanye West, Kris Jenner and Steph Curry were among the many celebs in attendance. Beyoncé opened the "Celebration of Life" ceremony with a powerful, seven minute performance that had everybody pulling out Kleenex.
Vanessa Bryant, Kobe's widow, delivered the event's most heartfelt eulogy. "Kobe was known as a fierce competitor on the basketball court," she said while weeping at the podium. "[He was] the greatest of all time, a writer, an Oscar winner and the Black Mamba… I couldn't see him as a celebrity nor just an incredible basketball player. He was my sweet husband and the beautiful father of our children."
Michael Jordan also delivered a lachrymose encomium. Ditto for Shaquille O'Neal who informed the audience he and Kobe had a "very complex relationship" but they "pushed each other" to play some of the greatest basketball of all-time. Shaq and Kobe won three titles together in successive seasons.
Hours before the memorial, Vanessa filed a "wrongful death" lawsuit against the helicopter company — Island Express. The claim alleges pilot Ara George Zobayan was "negligent and careless."
Watch the speeches.
Share your thoughts.