Cop got fired for arresting a child.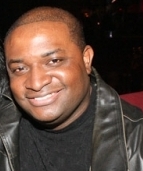 Blog King, Mass Appeal
ORLANDO — This week's "I F*cked Up A Good Job Award" goes to former police officer Dennis Turner who was fired after he arrested 6-year-old Kaia Rolle for throwing a paroxysm in class. The imbecilic ordeal took place last September at a charter school in Orlando, Florida. It was also captured on video. Police body cam footage shows Turner and another cop placing handcuffs on Kaia as she cried in resistance. "What are those for?" she asked. "They're for you," Turner replied.
Seconds later, Kaia went off. "Help me! Help me!" she pleaded. "I don't want to go in a police car. Please give me a second chance." Rather than cut the kid a break, Turner transported Kaia to a juvenile detention center where she posed for a mugshot and had her fingerprints taken.
No bullsh*t.
Kaia was also charged with misdemeanor battery for kicking a teacher.
Turner told school administrators he's effectuated more than 6,000 arrests in his career which includes a 7-year-old. The incompetent negro was terminated on the spot. The second cop was "exonerated" after an "investigation revealed that he notified his supervisor multiple times about concerns with the arrest but was never given instruction not to proceed with the prisoner transport."
The battery charge against Kaia was ultimately dropped. "I can't think of any reason to ever arrest a 6-year-old child," said Jeff Kaye, president of California-based School Safety Operations Inc.
Turner has a disturbing history.
He once sent threatening text messages to his ex-wife and he's been accused of racial profiling.
Look, it's not easy being a cop.
But officers like Turner make it paradoxical.
The n*gga is a disgrace and he's undeserving of a badge and gun.
Watch the ridiculous video.
Share your thoughts.