Will Ferrell talks theater & more.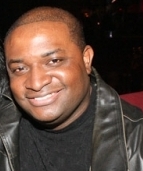 Blog King, Mass Appeal
LOS ANGELES — Will Ferrell joined "First We Feast" host Sean Evans on the latest episode of "Hot Ones" to answer questions for 20 minutes while masticating a plate of scorching hot wings. The 52-year-old thespian was trepidatious from the outset. "I enjoy spicy good, to an extent," said a nervous Ferrell as he took a seat. "I do have a very active ulcer right now, I don't know if that will be an issue." Here's some highlights: Ferrell was asked to elucidate his decision to shun Twitter after just 4 days of usage.
"I was tweeting about something, promoting some charity event I was gonna do and people were like, 'That's not what Twitter is for, STOP!" he recalled. "I got shouted off Twitter."
Ferrell also said Shaquille O'Neal is the funniest athlete he's ever collaborated with on "Saturday Night Live," telling Sean: "We did a sketch, you can find it online, it was cut for time but we did a sketch where … I was in footie pajamas and the cast was picking on me and Shaq came over and shooed em all away and proceeded to sing a song called 'No One Hurts My Little Man.' It was very bizarre."
Ferrell wrapped up the Q&A segment with thoughts on his new film "Downhill."
Do you think he regrets appearing on the show?
Watch the chinwag.
Share your thoughts.