Little Women ATL exchange blows.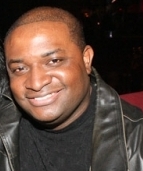 Blog King, Mass Appeal
ATLANTA — The "Little Women of Atlanta" must've descried the Tyson Fury fight last weekend because they delivered a crackerjack impersonation in front of Lifetime television cameras. All hell broke loose during a recent filming session at Atlanta's Nouveau Bar & Grill. That's where nanoscopic cast member Ms. Juicy was busy launching her new eyewear line when inebriated twins Amanda and Andrea Salinas unloaded a profanity-laced obloquy at Abira who retaliated by flinging a beverage at the truculent siblings.
One of the twins hurled a drink back at Abira and bout of fisticuffs quickly ensued. Abira and Andrea appear to exchange blows as poor Juicy gets caught in the middle. Rather than conciliate the donnybrook, Minnie got the hell out of dodge. Rumor has it several eyeglasses were broken.
Fortunately, no homunculus was hurt.
When you think about it, manikin chicks have augmented derrières.
After a few drinks, anything's possible.
Watch the diminutive melee.
Share your thoughts.