Maia Campbell was seen prostituting at gas station
Maia Campbell seen prostituting.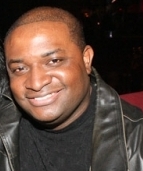 Blog King, Mass Appeal
ATLANTA — "Cocaine is a hell of a drug!" Maia Campbell has struggled with drug addiction and mental health issues for years. But it appears she's finally hit rock bottom. Maia, who starred alongside LL Cool J in the '90s television sitcom "In the House," was recently spotted working as a prostitute outside a Texaco gas station near Atlanta. Must be some desperate negroes in the dirty south because that's one filthy vulva. A concerned chick descried the toothless Fille de joie soliciting on multiple occasions. he woman shared their pitiful encounter on Facebook with her followers. "Although [Maia] is visibly strung out on drugs and openly pimping herself out for money and drugs, she always seemed so out of place to me," the lady wrote. "In person, she still has remnants of her old self and she definitely has a glow of beauty that stands out amongst the rest of the usual crackheads and prostitutes that frequent the store daily. I told her that I would never give her any of my money 🙅🏿‍♀️to support her habit, but I would start bringing her food and some of my old clothes so she wouldn't be down completely… out there in these streets. I also told her that if she ever felt like she was in danger and needed a place to lay her head from time to time [or] to protect herself from the harsh weather, she could contact me. The look in her eyes was priceless. The deadness in her eyes lit up briefly and she kissed me on my forehead and said 'God bless you my beautiful queen' as she stored my number in her phone.❤ I'm not sure what God has in store for any of us, but I want to request for all of my social media friends to pray for Ms. Maia Campbell."
Words well spoken.
The only part that raised eyebrows was when she offered Maia a place to stay.
Street Rule No. 1 — Never let a crackhead spend the night.
You'll wake up and all your sh*t will be gone.
Not sure what pushed Maia over the edge. But she was once a prepossessing talent blessed with a family and an acting career. The 43-year-old thespian married Elias Gutierrez in 1998. Two years later, they gave birth to a daughter — Elizabeth Elisha Gutierrez — and, sadly, that's where the good times end.
Maia lost her mind in 2002 then got hooked on narcotics. Her refusal to seek therapy led to a messy divorce. Elias was subsequently awarded full custody of Elizabeth. Then, to compound matters, Maia's mother — Bebe Moore Campbell — died from brain cancer in 2006 and it's been downhill ever since.
Rapper T-Hood was lambasted on social media for filming Maia's labefaction.
The Atlanta artist showed no contrition despite the junkie's poor psychological state.
"Y'all n*ggas would not be mad if I posted a white girl," said T-Hood in an Instagram video.
"If I would have ran into muthaf*ckin' Hillary Duff [Lizzy McGuire] and she was asking for crack and sucking d*ck at the gas station for money [and] crack, I would have posted her too. [Maia has] been on the block for years. We [already know] this b*tch. She's been doing dumb sh*t… This ain't no mental disorder. This b*tch is just high as f*ck!"
Maia appeared on "Iyanla: Fix My Life" a few years ago but nothin' got fixed.
She also spurned succor from LL Cool J.
Let's pray Maia gets her act together and fast.
It's really a damn shame.
Watch her crackhead episodes.
Share your thoughts.