Jazz Jennings is Harvard bound.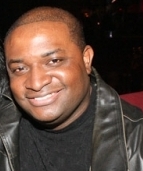 Blog King, Mass Appeal
BOSTON — Jazz Jennings is finally going to Harvard! Nearly a year after garnering her acceptance letter, the transgender celeb has decided to enroll in classes pronto on the Cambridge, Massachusetts campus. The "I Am Jazz" star made the pronouncement last Wednesday via Instagram with a photo of herself standing in front of a butterfly mural in Harvard Yard. The pic contains the caption: "After a tough decision, I decided Harvard would be the best home for me. I am so proud to be a part of the Crimson Family and excited to be starting on campus soon!"
"I can't wait to spread my wings and fly at Harvard🦋❤️!" she added. 
Fan reaction was mostly congratulatory. Jazz's brother, Sander, even gave his two cents with an inspirational Instagram communiqué. "Continue spreading your wings and radiating a positive light on everyone around you," he wrote. "I am so excited for you to begin your time at Harvard ❤️."
If you recall, Jazz was supposed to register Fall semester 2019. But, due to mental health issues, she decided "to take a break before starting at Harvard." Prior to making a decision, Jazz ruminated offers from Princeton and Pomona College. The ambivalent 19-year-old plans to major in philosophy, gender and religion. "I feel like there's a lot in store for me at Harvard and I'm really excited," she said.
Jazz has already undergone gender confirmation surgery which means her phallus is gone.
She's 100 percent woman.
Are you happy for Jazz?
Does she belong in the Ivy League?
Share your thoughts.