Margot learned a very spicy lesson.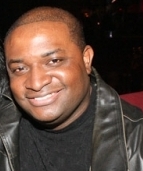 Blog King, Mass Appeal
LOS ANGELES — Margot Robbie joined the list of sacrificial lambs to make an appearance on the popular YouTube series "Hot Ones" to answer questions for 20 minutes while masticating a plate of scorching hot wings. The Australian beauty sat across from "First We Feast" host Sean Evans to discuss her new film "Harley Quinn: Birds of Prey." As anticipated, Margot was apprehensive from the outset and, like many before her, she really struggled to ingest her allotment of red-hot poultry.
"I've never eaten anything this spicy," said a teary Margot before guzzling a cold glass of H2O. "My lips are burning." As the sauces got progressively hotter, so did her reactions. Margot even popped off a few expletives. "Oh my f*cking God," she proclaimed after nibbling a hot wing saturated in "Da' Bomb Beyond Insanity" sauce, which owns a Scoville hotness rating of 135,600 heat units.
"I think I might die. Holy sh*t!"
Margot was joined by cast members for the last wing.
Spoiler Alert: They appear to handle the challenge better than she did.
Watch the hilarious chinwag.
Share your thoughts.